The A-1 Advantage
Our track record of producing safe drivers helps make us the country's premiere driving school.
Become an A-1 driver and make our roads safer through our top-of-the-line facilities, professional staff, and modern teaching methods.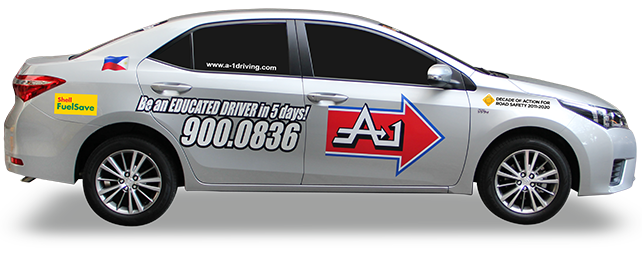 Proven Track Record
Over four decades of producing thousands of safe drivers.
Easy Access
Over 70 branches nationwide.
Proper Learning
Fun and easy classroom sessions in any of our 20+ lecture rooms nationwide before students take actual driving classes.
Standard Training
Our Standard Uniform Instruction Technique (SUIT) ensures students across the nation get the same quality A-1 education.
Quality Instructors & Trainers
You will learn only from LTO and TESDA-certified professionals.
Top-of-the-Line Equipment
Drive any of our 150+ modern training vehicles.

Bang for your Buck
You can quickly become a safe driver quickly via our affordable 5-hour Training Center courses.
Essential Assistance
We can assist you obtain a Student's Permit or a Driver's License.
Multi-Awarded
Recognition from various groups as the best driving school in the country.
Beyond Driving
Basic and effective car care lessons through A-1 Car Maintenance 101 course. Plus, refresh and update your knowledge anywhere with the A-1 Safety Driver's Manual books.