Featured Courses & Services
Choose from a variety of vehicles, schedule and instructors that fits your needs
The A-1 Advantage
Our track record of producing safe drivers helps make us the country's premiere driving school.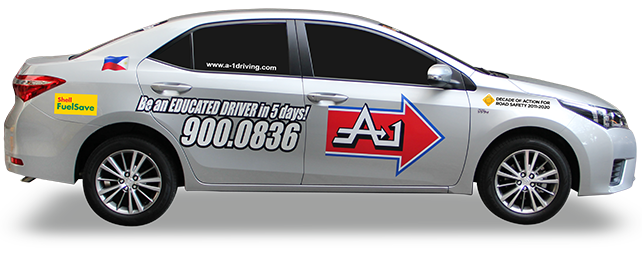 Proven Track Record
Over four decades of producing thousands of safe drivers.
Easy Access
Over 80 branches nationwide.
Proper Learning
Fun and easy classroom sessions in any of our 20+ lecture rooms nationwide before students take actual driving classes.
Standard Training
Our Standard Uniform Instruction Technique (SUIT) ensures students across the nation get the same quality A-1 education.
Quality Instructors & Trainers
You will learn only from LTO and TESDA-certified professionals.
Top-of-the-Line Equipment
Drive any of our 150+ modern training vehicles.
Need help in locating a branch?
Inquire at +63.2.532.2272, +63.942.382.7688 or +63.906.276.0011
from Monday – Saturday, 8:00am – 6:00pm.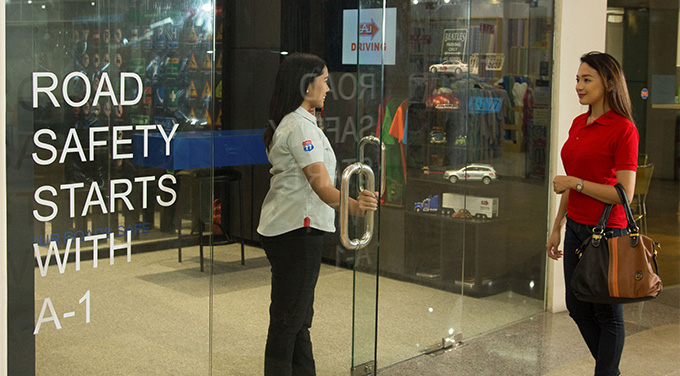 Frequently Asked Questions
Our courses and services are backed by four decades of experience.
How much does your courses cost?
Our course fees are designed depending on your level of need: Beginner (20-30 Hours), Intermediate (10-15 Hours) or Refresher (5-7 Hours). Fees starts at P2,500 for the Training Center Course and P3,200 for Premium driving courses. Go to our Courses page for more info.
All courses include free 3-Hour Pre-Driving Orientation and three 4-Hour Lectures.
What is the difference between premium, executive and rush courses?
For Premium, you start and end your training in your registered branch using the training vehicle of your choice. For the Executive Course, you can be picked-up and dropped-off to and from your location of choice. For the Rush Course, it is 5-8 hours of straight driving.
What is the minimum age to learn how to drive? And what are the requirements?
Minimum age is 17 years old. You need a Student Permit to start behind-the-wheel training. The requirements are posted here.
Do you assist your students in getting their Student's Permit or License?
Yes. We offer Licensing Assistance for Student Permit, Non-Professional Driver's License, Professional Driver's License and International Driving Permit